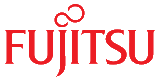 We are pleased to be a Global Alliance Partner of Fujitsu Technology Solutions; the leading European computer company which was formerly known as Fujitsu Siemens Computers. Serving the needs of large corporations, small- to medium-sized enterprises and consumers the company operates in all key markets across Europe, the Middle East and Africa. It offers a unique choice of world-class computer technology and innovative IT infrastructure solutions.
"Powering the Information Age" is the company's vision. Fujitsu Technology Solutions will enable people to freely access information and services anywhere and at any time with world-leading products, services and solutions, thus ensuring people's success within a knowledge-based society. The strategic direction is focused on Mobility and Business Critical Computing as the key drivers of the Information Age in the 21st century.
The company offers everything for enterprise computing, ranging from best-in-class Intel- and Unix-based servers to mainframes and enterprise storage solutions. It is also one of the leading providers of notebooks, PDAs, workstations and PCs to business customers, and is the No. 1 supplier of computers for home users in Europe.